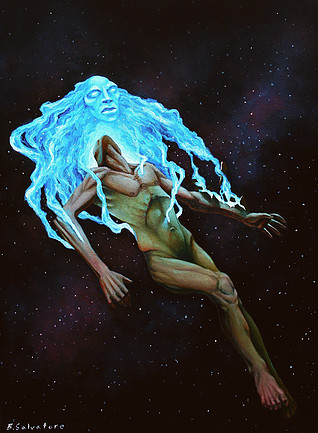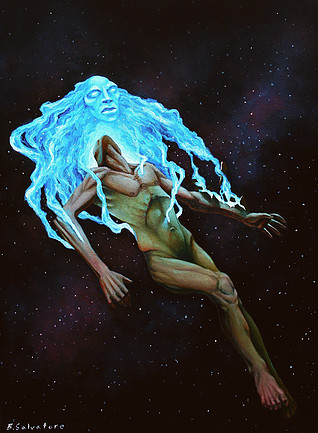 Throughout June, Gallery on Main's "Artist of the Month" series of exhibitions showcases New Jersey artist/illustrator Bret Salvatore.
Meet Bret at a free opening reception at Gallery on Main on Sunday June 4, from 3:00 to 5:00 p.m. It will be an opportunity to see some of his original work that has never before been on display. Refreshments will be served. Admission is free.
Based in Stockholm (Sussex County), New Jersey, Bret Salvatore has a passion for Surrealism, narrative art and spirituality. Primarily working in pencil and oils, Bret approaches his art as a daily meditative practice to achieve a sense of greater self-awareness and global consciousness. Bret started drawing at a very young age, and found peace through the process of creating works of art that expressed his unique view of the world. This process continues to mature into expressing universal concepts and beyond. Bret's work speaks on philosophy and metaphysics, culture, theology, Native American legend and heritage, human joy and suffering, music, nature and environmental responsibility, inspiration and intuition. In addition to painting and illustrating, he is the guitarist and visual artist for the progressive rock trio Primal Thesis.